Honorary professors
A higher education institution may award the title honorary professor to highly professional persons outside the institution whom the institution wishes to honour with this title and with whom the institution wants to establish a closer association. The position as honorary professor is not a full-time job. Instead, honorary professors work as lecturers in connection with courses of a project nature, where they are in close contact with the academy's students.
Greg Cohen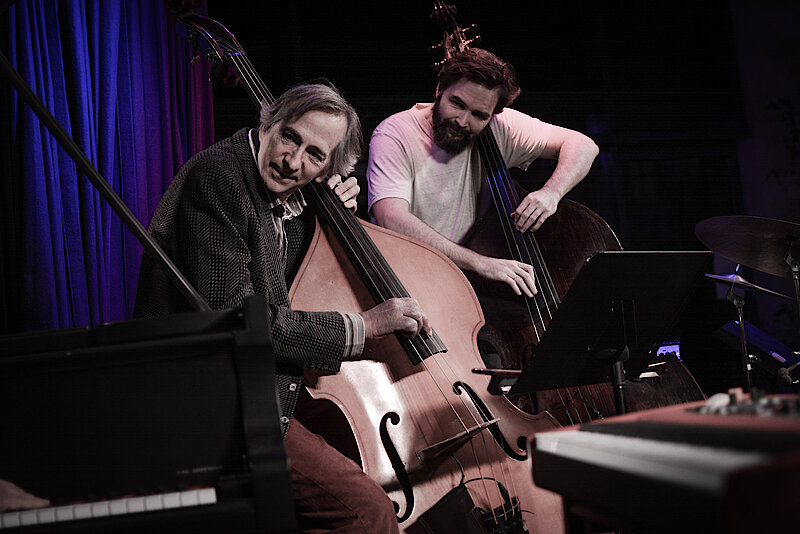 IN 2018, THE DANISH NATIONAL ACADEMY OF MUSIC APPOINTED THE AMERICAN BASSIST GREG COHEN AS HONORARY PROFESSOR FOR A FIVE-YEAR PERIOD. HE IS SPECIALLY ASSOCIATED WITH THE RHYTHMIC DEPARTMENT IN ESBJERG, WHICH HOUSES THE ACADEMY'S PROGRAMME 'CONTEMPORARY RHYTHMIC MUSICIAN'.
Greg Cohen's musicianship transcends that of most other people, and the CV clearly shows that his versatile talent is in demand among the world elite. Throughout his career, Cohen has worked with such diverse names as Ken Peplowski, Kenny Davern, Marty Grosz and Woody Allen. He has also worked with Tom Waits, David Byrne, Elvis Costello, Dagmar Krause, David Sanborn, Susana Baca, Gal Costa, Marisa Monte, Laurie Anderson, Willie Nelson, Bill Frisell, Norah Jones, Dave Douglas, Tricky, Jesse Harris, Keith Richards and Charlie Watts, Joey Baron, Donovan, Crystal Gayle, Bob Dylan, Nina Nastasia, Alan Watts, Lee Konitz, Richie Havens, Dino Saluzzi, Lou Reed, Marianne Faithfull, Odetta, Vesna Pisarović, Danny Barker, Tim Spark and Antony and the Johnsons.
At the appointment of Cohen, the Head of the contemporary rhythmic department in Esbjerg, Marc Bernstein, said: 'As a musician and mentor, Greg Cohen fits very well into our profile in Esbjerg, where we have a very inclusive approach. Instead of putting labels on the music, we operate with the term 'good music' – here Cohen's inspiring career and enormous experience really comes into its own. I very much look forward to having him associated for the next five years'.
In connection with the appointment, Principal Claus Skjold Larsen said: 'At the Danish National Academy of Music, we emphasise the ability to attract the best inspirers at an international level as adjunct professors. Bassist Greg Cohen is no exception, and we look forward to making his vast ballast of top-notch professional experience and his towering artistic level available for our students and their education during his visits in the years to come'.
Harald Haugaard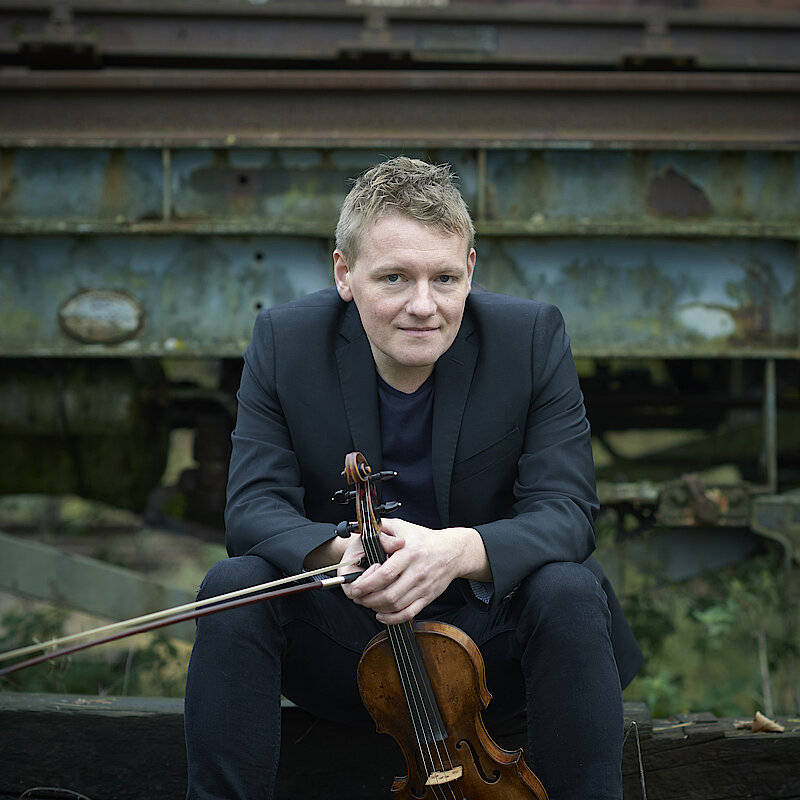 VIOLINIST AND COMPOSER HARALD HAUGAARD HAS BEEN APPOINTED HONORARY PROFESSOR AT THE FOLK MUSIC PROGRAMME AT THE DANISH ACADEMY OF MUSIC FROM THE SCHOOL YEAR 2020/21 AND FOR THE NEXT FIVE YEARS.
Harald Haugaard is one of the most prominent and in-demand Danish folk musicians of his generation, with extensive and recognised national and international artistic activities, a large number of acclaimed releases and extensive touring behind him.
He is a graduate of the Academy of Music and Dramatic Arts (now the Danish National Academy of Music) and was for a number of years a key figure in the establishment and development of the Danish folk music programme. In addition, he is recognised as an excellent communicator, inspirer and talent developer and has built up a large international network and field of activities, among other things as artistic director of the Danish-German music festival folkBALTICA. All in all, something that will benefit the Academy students.
As the steward of a locally based folk music tradition, Haugaard has deep roots in the Danish fiddler tradition. At the same time, however, he contributes to a constant expansion of the field of musical possibilities, and with his innovative and energetic drive he is a prominent exponent for the exploration of new expressions across genres and artistic expressions.
About the appointment and the task which it entails, Harald Haugaard says: 'Music is one of the world's most important forms of expression and one of its strongest languages. Music connects people and bridges gaps and divides between us. We need music, and that is precisely why Academy students have a big and beautiful task of communicating it to all of us. It is my hope that I, as an honorary professor, can further contribute to motivating them to do so'.
Hans-Ola Ericsson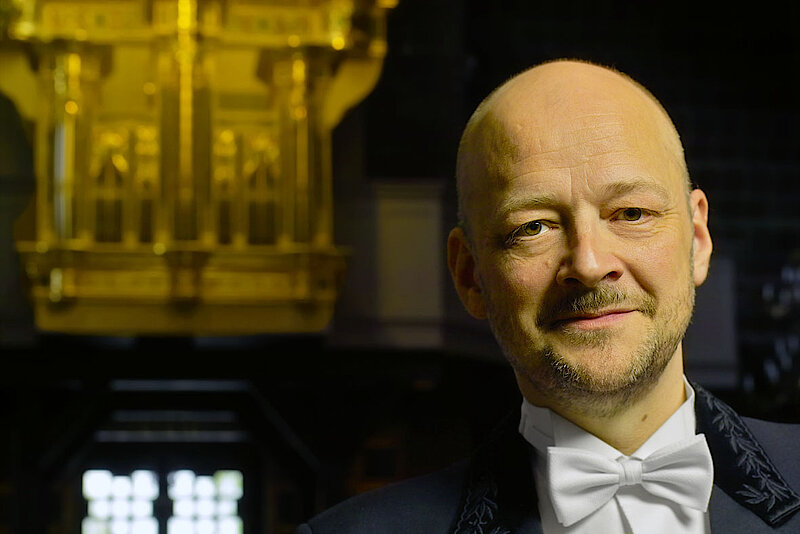 IN 2018, THE DANISH NATIONAL ACADEMY OF MUSIC APPOINTED THE WELL-RECOGNISED SWEDISH ORGANIST HANS-OLA ERICSSON AS HONORARY PROFESSOR.
Hans-Ola Ericsson is in high demand as a teacher and has trained several generations of organists in Piteå, where he has built up an organ class with an international format. He also holds a professorship at McGill University in Montreal, Canada. From all sides, Ericsson is given high ratings, emphasising amongst others his communication skills and professional authority.
Organist and choir leader Mikkel Andreassen, who is responsible for the Academy's church music area, said at Ericsson's appointment: 'Hans-Ola Ericsson is a great organ player whose interpretations in terms of virtuosity, musicality and sense of form are at a high international level. He is known as an interpreter of even the most difficult literary works, amongst many others organ works by the Messiah and a large number of newer composers, for whom he is a special ambassador. At the same time, his stylistic knowledge and sense of the entire repertoire of organ literature is at the highest level. He has recorded music from virtually all ages'.
Hans-Ola Ericsson said in connection with the appointment: 'I look forward to the collaboration and to contributing with my views as to a strengthening of the region in terms of organ-related issues, if possible. Not least, I look forward to working with the students. During my previous visits to Esbjerg and Fanø, I have always found this part of Denmark especially scenic and soothing'.
David Braid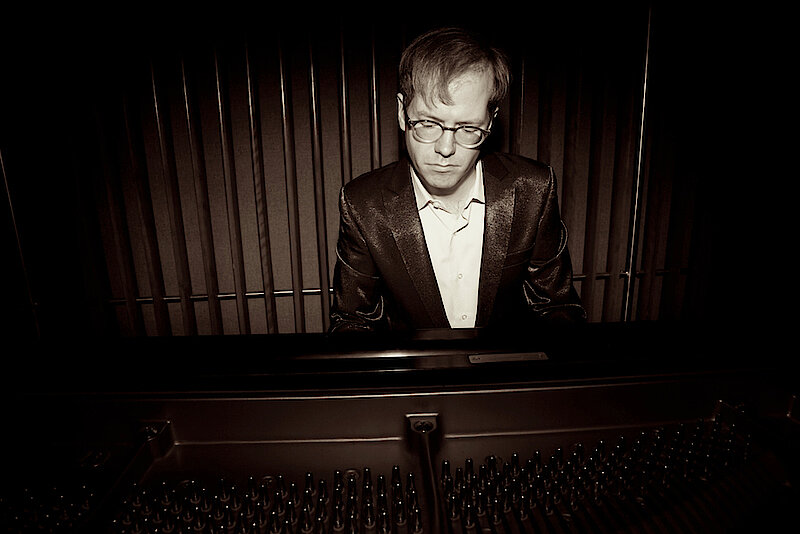 David Braid is a highly acclaimed Canadian jazz composer and pianist who has distinguished himself on the international jazz scene for several decades. He has been nominated for a Juno, Canada's largest music award, eight times and won three times. Most recently with the band The North, where he plays together with Anders Mogensen and Johnny Åman.
Ole Edvard Antonsen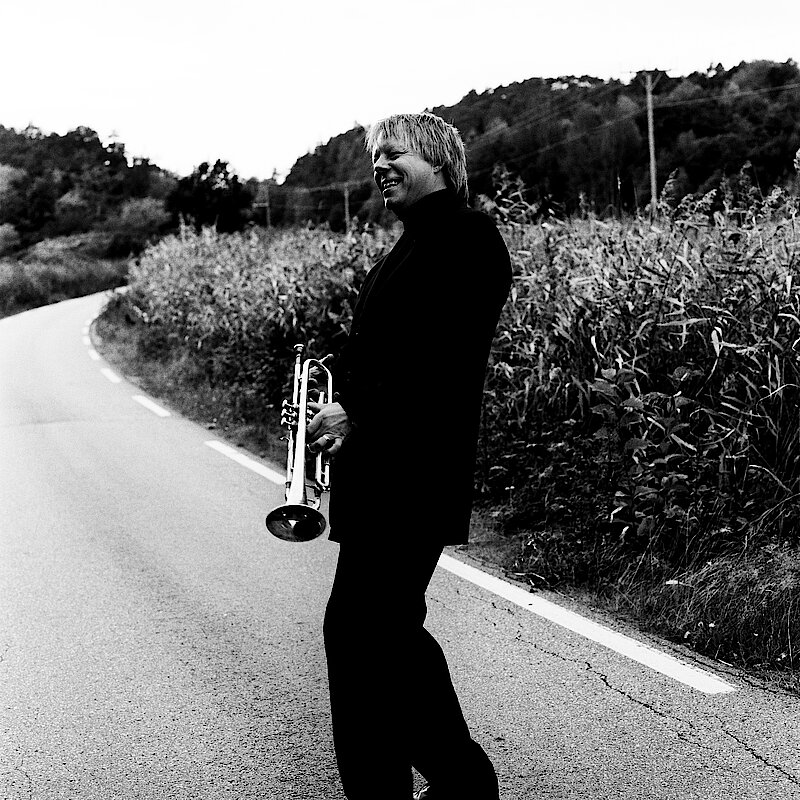 Ole Edvard Antonsen is considered as one of the world's most prominent trumpet soloists. He has performed at prestigious venues in more than 40 countries, including Carnegie Hall in New York, Musikverein in Vienna, Suntory Hall in Tokyo, Sydney Opera House, Barbican in London and Philharmonie in Berlin. He has performed with orchestras such as the Berlin Philharmonic, the London Symphony Orchestra, BBC Philharmonic, the Academy of St Martin in the Fields, the Australian Chamber Orchestra and the Tokyo Philharmonic Orchestra, featuring prominent conductors, including Mariss Jansons, Kent Nagano, Philippe Herreweghe and Dmitri Kitayenko.
Antonsen is a remarkably versatile musician and has successfully collaborated with musicians within pop and rock, including John Miles, Mark King from Level 42, Lisa Stansfield and Ute Lemper as well as jazz ensembles such as the Metropole Orchestra, Willem Breuker Kollektif and his own groups. As a conductor, Antonsen has performed with orchestras and ensembles such as the Bergen Philharmonic Orchestra, the Saõ Paulo Symphony Orchestra and the Gothenburg Symphony Brass Ensemble. From 2006 to 2010, he was the principal conductor and artistic director of the Royal Norwegian Air Force Band, a position he currently holds with the Norwegian Wind Orchestra.
An extensive and far-reaching discography has brought him awards and recognition and in 2007, Ole Edvard Antonsen was appointed Commander of the Royal Norwegian Order of St. Olav. He has had first performances of more than 60 great works written especially for him. In recent years, he himself has composed a number of works under the title 'Musical Landscapes' and performed them at around 350 concerts around the world.